Summary
INVESTOR ALERT FOR SPRING 2021. 3, HI SPEC, INDIVIDUAL, 2 BEDROOM APARTMENTS, CLOSE TO LOCAL ATTRACTIONS. EXCELLENT HOLIDAY LET OPPORTUNITY.

With a predicted yield of 14% based on an 80% occupancy these apartments would make a fantastic investment .

The larger of the three apartments, the ground floor, offers 71.60m2 living space with an open plan lounge dining kitchen and two ensuite bedrooms.
The first floor apartment, 56.29m2, will offer an open plan lounge dining kitchen, two bedrooms and a bathroom.
The second floor apartment, 62.09m2, will offer an open plan lounge dining kitchen, two bedrooms and a bathroom.
Each property will benefit from electric central heating. There is a residential parking permit available for this postcode and ample parking outside.

Once the renovation is complete precise measurements will be provided along with updated photographs. The images provided are for illustration only.

Individual apartments can be sold with leasehold option. Please contact Darren for more info.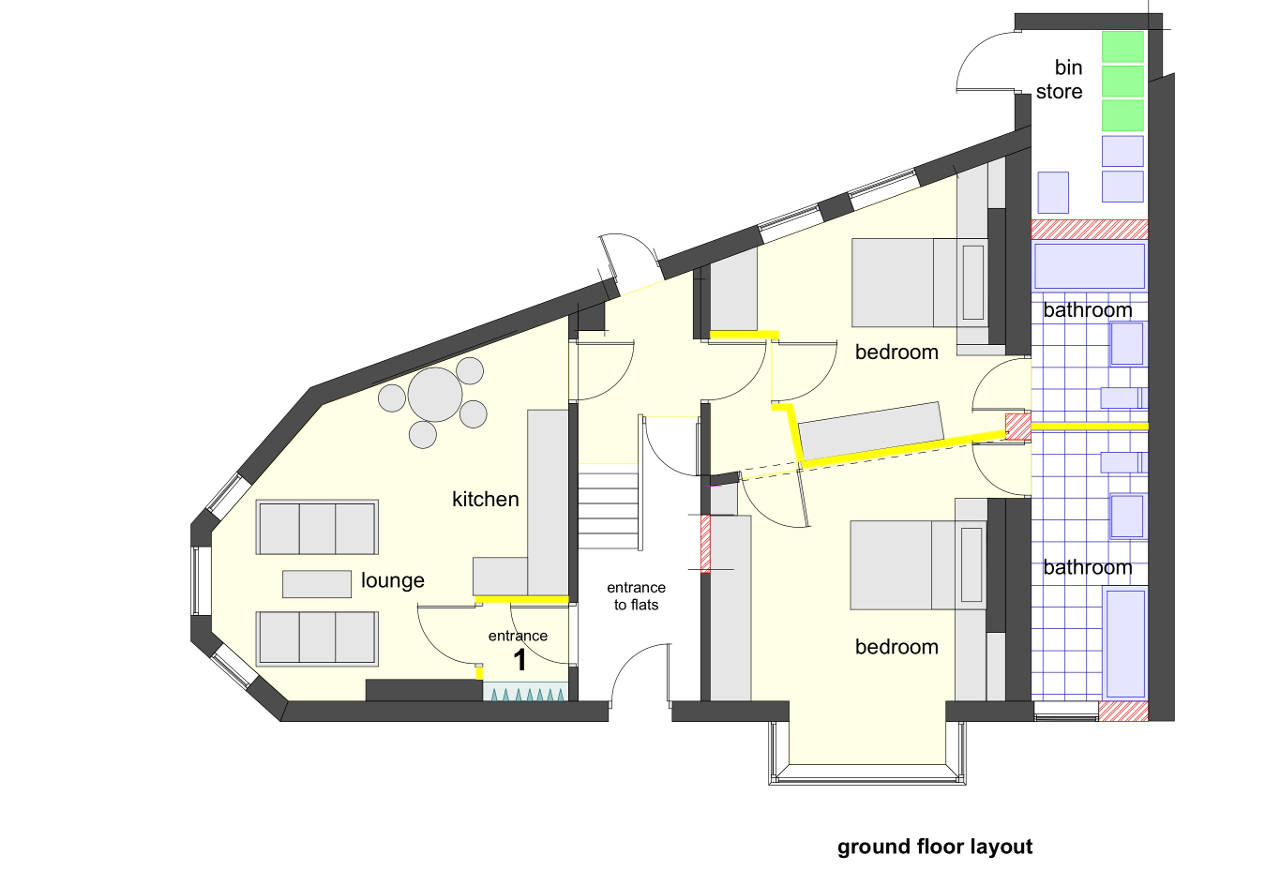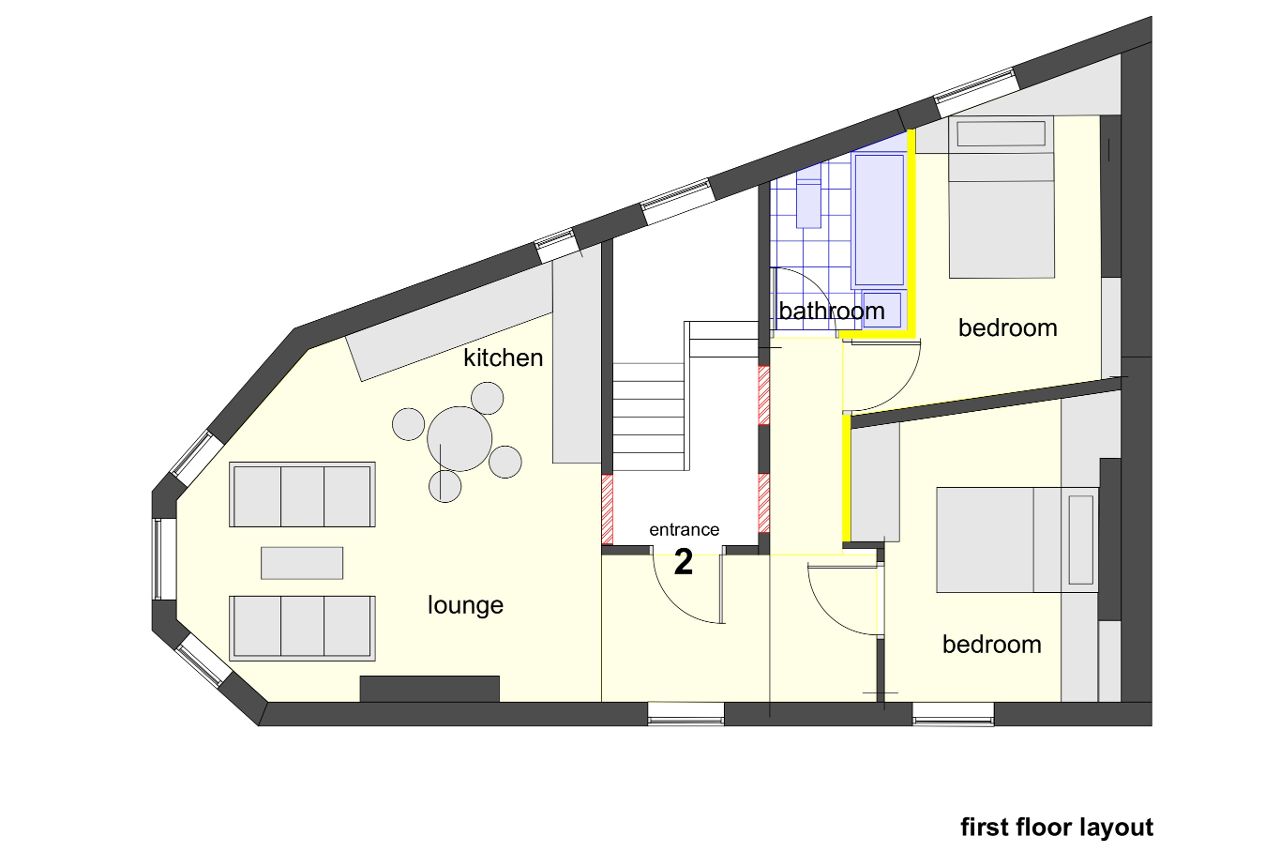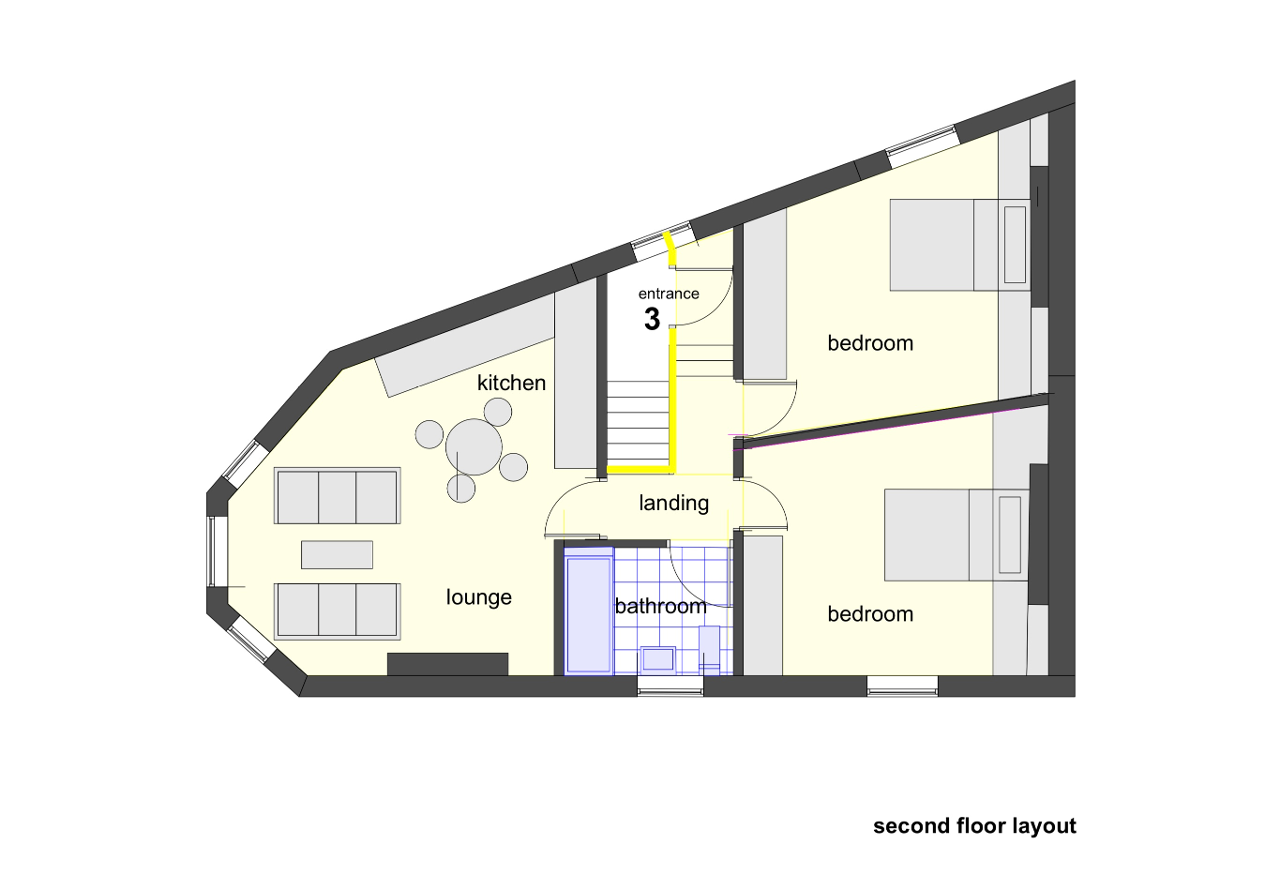 Location
Scarborough is one of the main seaside destinations on the North Yorkshire coast, offering a wonderful mix of traditional seaside arcades, two stunning beaches and of course fish & chips. The Harbour Bar is a must visit for ice cream along with many more attractions. Steeped in history, dating back to the Vikings, Scarborough offers picturesque, tranquil walks along the North and South bays & Peasholm park. A short walk away you will find The Open Air Theatre which has hosted many headline acts including Elton John, Kylie Minogue and Lewis Capaldi to name a few. Or enjoy a relaxing visit to Alpamare Waterpark with its four state-of-the-art slides and heated outdoor jacuzzi pool, perfect for sipping a gin and tonic and taking in the landscape. Scarborough Castle perched on top of the cliff offers local history and breathtaking views along the coast and out to sea. With good transport links via the A64, Scarborough is easily accessible by rail with through routes from York, Leeds, Hull and Manchester. Offering easy access
to the North Yorkshire moors & the rugged coastline. Heading north you will find Ravenscar, Whitby and beyond and to the south is Filey, Flamborough Head and Bridlington.
Additional Information
Specialist broker services for both Residential or Investment purchasers
Whole of market access. Personal service: - not an anonymous call centre
Cashback offer. £295.00 fee for complete end to end service, with £200 refunded on completion. (net cost £95)

The management company is also willing to run the apartments as R2RSA which will enable the buyer to have a completely hands-off investment.



Ground Floor

Purchase Price: £170,000

Deposit: £42,500

Buying Survey: £500

Insurance: £150

SDLT: £5100

Buyer"s Solicitor: £900



Gross Rental PCM: £2616

Net Rental Income PCM:£916

Gross Rental Income PA: £31,392

NET Rental Income PA: £10,992

ROCE: 22%

Yield: 6.5%



First Floor

Purchase Price: £150,000

Deposit: £37,500

Buying Survey: £500

Insurance: £150

SDLT: £4500

Buyer"s Solicitor: £900



Gross Rental PCM: £2616

Net Rental Income PCM:£916

Gross Rental Income PA: £31,392

NET Rental Income PA: £10,992

ROCE: 32%

Yield: 6.5%



Second Floor

Purchase Price: £160,000

Deposit: £40,000

Buying Survey: £500

Insurance: £150

SDLT: £4800

Buyer"s Solicitor: £900



Gross Rental PCM: £2616

Net Rental Income PCM:£916

Gross Rental Income PA: £31,392

NET Rental Income PA: £10,992

ROCE: 22%

Yield: 6.5%
For further information on this property please call 01482 699007 or e-mail jayne@linkagency.co.uk